Adult Classes
Ages 12 and Up!
Our adult martial arts classes are designed to improve flexibility, balance, endurance and strength while teaching self-defense techniques.
The benefits of martial arts classes at Master Kil's Taekwondo:
Cardiovascular exercise and better health,
Wellness.
Loose weight and maintaining weight control.
Reduce stress
Lifetime self defense skills.
Increased confidence.
The chance to learn something new.
A fun form of brain exercise (protect of loosing memory).
Meeting friendly people.
Being part of a positive and encouraging atmosphere.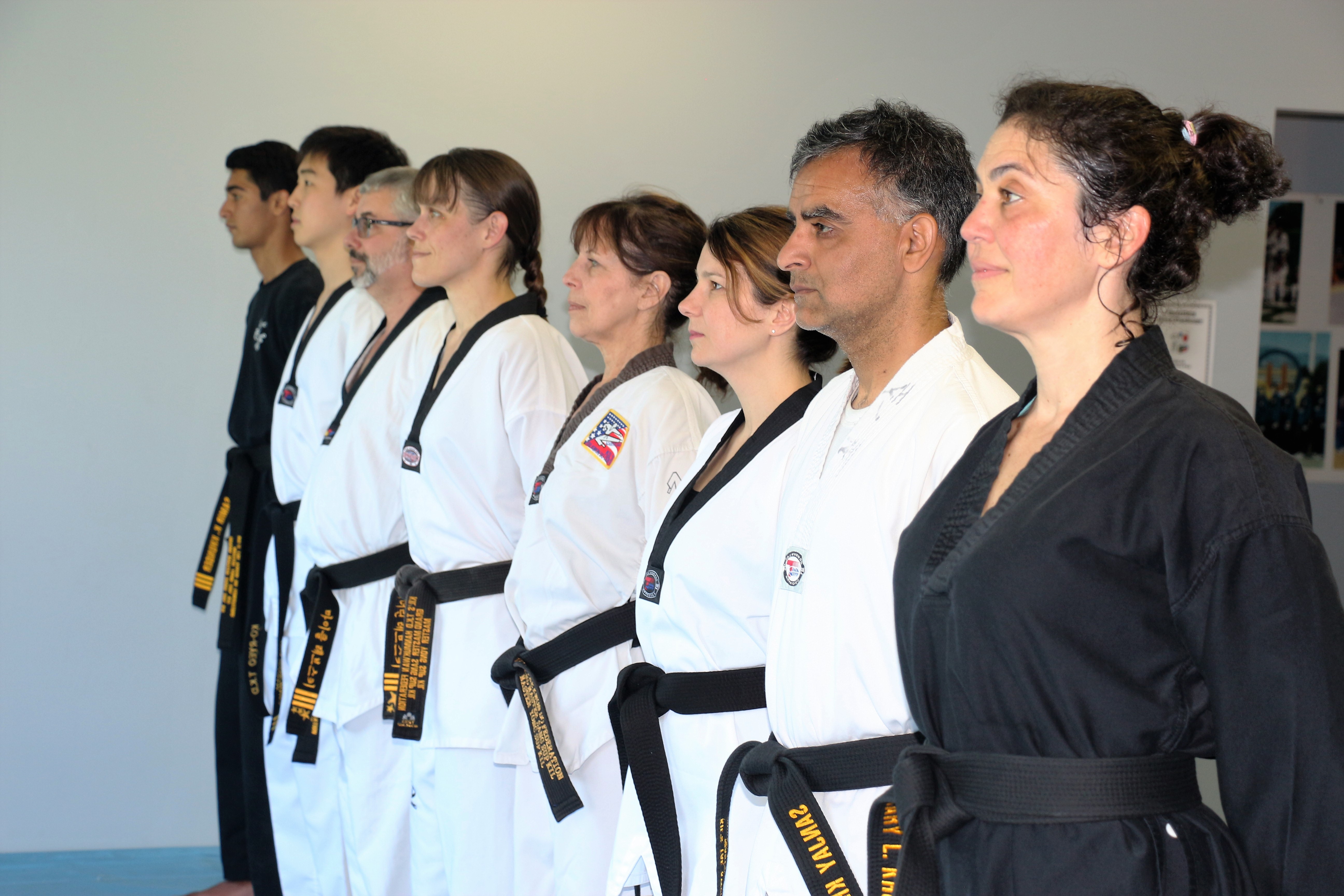 Our adult martial arts students choose Tae Kwon Do because they want a fun way to become more physically fit. They choose Master Kil's World Class Tae Kwon Do because they want to learn from professional, experienced instructors who provide encouragement and individualized instruction. As a bonus, our adult students make new friendships and work toward their goals with the support and camaraderie of great classmates.
Our instructors have helped thousands of men and women achieve their personal fitness and martial arts goals in an atmosphere that is welcoming, motivating, and encouraging. Through time and training, Tae Kwon Do can help improve your daily life as you may become more physically fit, more focused, and more goal-oriented in your personal and professional life.